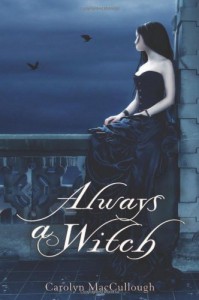 Conclusion to Once A Witch.
I'm always a little nervous with sequels, especially when I really enjoyed the first book Once A Witch. I'm worried I will be disappointed!
Thankfully I wasn't disappointed with this story, I did like the first book more - but this was a great conclusion to the story of Tamsin and Gabriel.
Tamsin finds herself back in time, trying to save her family from the evil Knight family - La Spider Alastair and Liam Knight. She goes 'undercover' as a servant in the Knight household to learn what she can and protect her family from losing everything.
This was an intriguing story filled with time travel and magic. Tamsin is exploring her new found powers and how she interacts with other Talents. We are also introduced to a whole new range of Talents - from the past. Tamsin is a lot more confident in herself through out this story. She takes on the challenge and throws herself into it with gusto!
Again, in this story I love the interaction between the characters, and the budding relationship between Tamsin and Gabriel.
I recommend this to anyone who enjoyed Once A Witch or Paranormal YA.